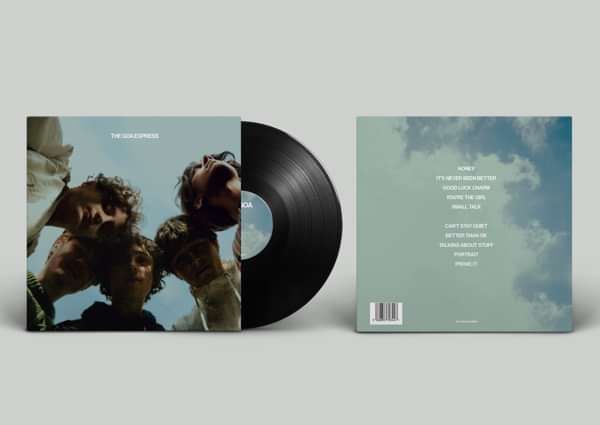 THE GOA EXPRESS : Vinyl LP
Debut album from The Goa Express, led by James Douglas Clarke alongside his brother Joe and best friends Joey, Naham and Sam.
They met as young teenagers in Burnley - growing up in the rural shadow of England's industrial north, music was a means of escape and a vessel for friendship. Their shared adolescent experiences shaped their collective attitudes and behaviours and, ultimately, the sound and spirit of their band. 6music playlists and Radio 1 support has followed along with a heavy touring schedule.
Tracklist:
Honey It's Never Been Better Good Luck Charm You're The Girl Small Talk Can't Stay Quiet Better Than OK Talking About Stuff Portrait Prove It